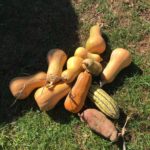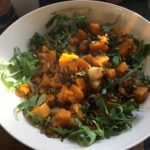 Get me to the farm
The weather word was, "This weekend will most likely be the last warm days we see until next March." A long way of saying, Carpe the Indian Summer if you ask me so catching wind of this was the perfect impetus to hightail it out of dodge to… you guessed it,  The Ocean State and yes, the weather did her part and shone in a truly memorable way.
It was before 8AM when I woke to the sun shining through the 2nd floor windows of the bedroom I was snuggled into with 1 standard poodle & my gorgeous RhODy Boy. The late night draft through the slightly opened window near my head was warmer now. The ocean surface glistened like diamonds were scattered across it with a bright white runway leading directly back to the sun right through the middle of the wide expanse of the sea's surface. The leaves glistened, the dogs were hungry and stretching, ready for their walks.
All I wanted to do was get to a farm (stand) to get some ingredients to make lunch for my friends that have offered their open home & heart to me for the past few decades. I called on a local friend who I remember years ago mentioning that he & his wife farm a plot of land on a cooperative/community organic farm in Middletown. Fortunately he answered my Sunday morning phone call and gave me all the information I needed; the address of the farm, basically where it is in Middletown & he mentioned that there may be a farmer, Jim, Garman who tends to 4-5 acres out there – yah, maybe if he's there, he'll have something for you.
According to mapquest we were less than 15 minute away from where I took in the warmth of the morning sun over a great coffee & the best ginger molasses cookie
I've ever had, at Empire Tea & Coffee on Bellevue Ave. and what a beautiful view it was.
Stone Soup parable
Even though I thought I had an idea where the farm was from my friend's directions I was happy for mapquest because I really may not have found the Island Community Farm  but boy did I and YUP, off in the middle of the field was a spry young man wearing a grey T-shirt, dusty jeans, I could tell from afar, the prerequisite wide-brimmed straw hat, a van with all the doors open, cardboard boxes scattered about & a blond dog barking a bit more ferociously then I would expect. I marched right down there, crossing the black mesh covered fields, waving, though not a white handkerchief, the wave performed just the same.  The situation played out exactly like the Stone Soup parable, D: Please sir, might you have a delicata squash or an onion for my lunch this afternoon? Farmer Jim/ FJ: I'm so sorry, I sold off all our delicata squash yesterday. The fields are really farrow, the pickings are slim, Why don't you take a look at my Long Pie pumpkins  over there.  Walking through a field heavily laden with butternut squash of all sizes I asked, D: Do you think I could I grab a couple of these? Butternut squash is one of my absolute favorites.  FJ: Oh sure, they're very picked over, take what you want.  D: Jim, might you have a box or crate I could throw a couple of these squash into. FJ: Sure, just over there is a box you can use, next to that royal blue crate,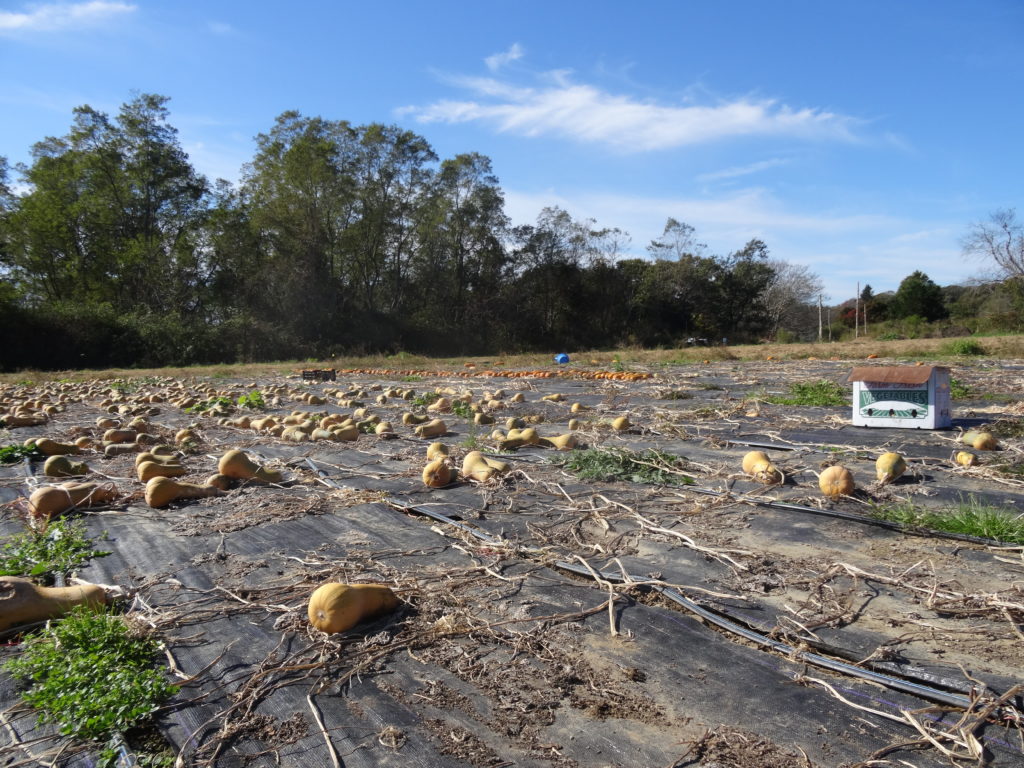 (in the middle of the field we were standing in) The Long Pie pumpkins neatly lined up were further down the field.  While straightening out the box I  noticed in the royal blue crate, a bunch of delicata squash. I couldn't help myself but to say, D: Jim, I notice a few delicata here. As I squatted down rifling through less than a dozen of them. FJ: Oh, those are the last few I'm bringing to my wife but if you really want want, sure go ahead and take a few.  I asked if I could take the one good sized one. Jim was fine with that.  I grabbed one on the Long Pie pumpkins that I earmarked for RhODy Boy who gets pumpkin every day to help with his colitis.
I amassed nearly a dozen squash & the pumpkin, we discussed price, I gladly gave Jim the cash which as you can imagine was reasonable for both of us and he helped me across the field. By the time I got to the car, Jim gifted me with a huge sweet potato, 3 dikons he let me pick, a purple top turnip he picked on our walk across the field and then offered up 3 beautiful hakurei fancy baby turnips
Now that I'm home with my haul I had to figure out where to store my haul, hence my newly adapted root cellar