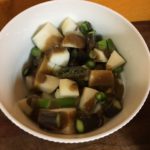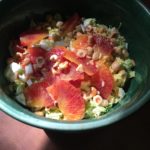 Last Friday I was editing a voiceover track I recorded earlier that day so I had my headphones on but I sensed & heard a kerfuffle at the door. Thinking it was my friend with RhODy I yelled out, "Let yourself in for Christ sakes!" only to remove my headphones & head to the door which was still being pounded on When I opened the door standing before me were five NY firemen, in full garb, one wielding the harpoon looking axe, and one guy, the Chief who'd already made his way around me was holding a device that looked like a Ghostbusters prop basically headed directly to my stove. He was followed by a guy dressed in plain clothes tho his shirt boasted a C0nEdison patch.
The Ghostbuster prop continued to flash green and the buzz or alarm rang faster & louder as they came closer to the back left burner on my stove when the ConEdison guy determined the stove to be passing or leaking gas. He and the fire Chief pulled the stove out from the wall as I moved my kitchen table back to make some room for this operation. Next the Con Edison guy declared my stove, 'red tagged' and the gas line to the stove was cut off. He instructed me to call my landlord or building manager and told me exactly what to say to him. I did this and in less then half an hour the plumber was in my apartment and he said there would be no fixing the stove I'd be getting a new one.
On Monday at around 1pm I put a call into property manager because with situations like this, no news is not necessarily good news. Remarkable he answered my call straight away with, "Oh HI, I'm glad you called." At which point I took a deep breath and a pregnant pause on top of that, then I chimed in, "Phil, what's going on that you' glad to hear from me? How about you calling to tell me what's going on? Which is when he tells me he's having trouble finding me a replacement stove. To this I shed one of my favorite words of wisdom on him, " Phil, I worked for a Production Manager for over 10 years. When he asked me to do something, whether that be to book 60 hotel rooms or research the leasing of a jet plane, he expected I'd be getting that done. All he wanted to know from me is when & if I wasn't getting something done and if I needed help." Phil didn't see it my way, told me I must be having a bad day and that I was in a bad mood. I assured him, that was not the case and in a huff he told me I'd be given a $45/pd
Most people would be thrilled thinking about the great meals they could have out. I was bummed because I was all set to make and record a stuffed Pablanos episode. By Sunday morning I resigned myself to try and go raw. Forget the cooking. I've always wanted to try this.
The first dish I came up with was inspired by these beautiful early season purple & young green asparagus but what compelled me to know hoe great they would go with Asian Pear is still a mystery to me but boy oh boy was this delicious w/my daily, mother Dijon dressing. The other salad I prepared and sustained me two or more meals was my Faith salad of Napa cabbage, sectioned blood orange sections toasted nuts and a mirin lemon vinaigrette